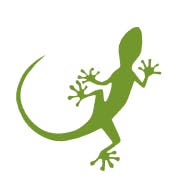 Mongabay
Mongabay is a nonprofit environmental science and conservation news platform that produces original reporting in English, Indonesian, Spanish, and Brazilian Portuguese by leveraging over 500 correspondents in some 50 countries. They are dedicated to evidence-driven objective journalism.
Their main beats are forests, wildlife, oceans, and the conservation sector. They also undertake special reporting projects, which are deep dives on specific topics and geographies. They offer a variety of newsletters and RSS / XML feeds and have a presence on various social media platforms like Facebook, Twitter, and Instagram.
Mongabay's readership includes officials in development agencies, natural resources management ministries, scientists, business leaders, and civil society, among others.
Their articles are syndicated by dozens of local, national, regional, and international outlets ranging from National Geographic Indonesia to Smithsonian Magazine, extending their reach beyond our 5 million monthly web site visitors.