Defending the Amazon by Empowering Women Leadership in the Ecuadorian Amazon
In the early 2000s, the Indigenous Kichwa women of Sarayaku banded together and successfully stopped oil companies attempting to extract fossil fuels in their territory. Joining with Indigenous Shuar, Shiwiar, Achuar, Sapara, and Waorani women from communities across the central southern Ecuadorian Amazon, they formed the Mujeres Amazónicas. Now, these women are buying land to create a space for Indigenous women's sovereignty, defense of rights and lands, and freedom from extractive and gender-based violence.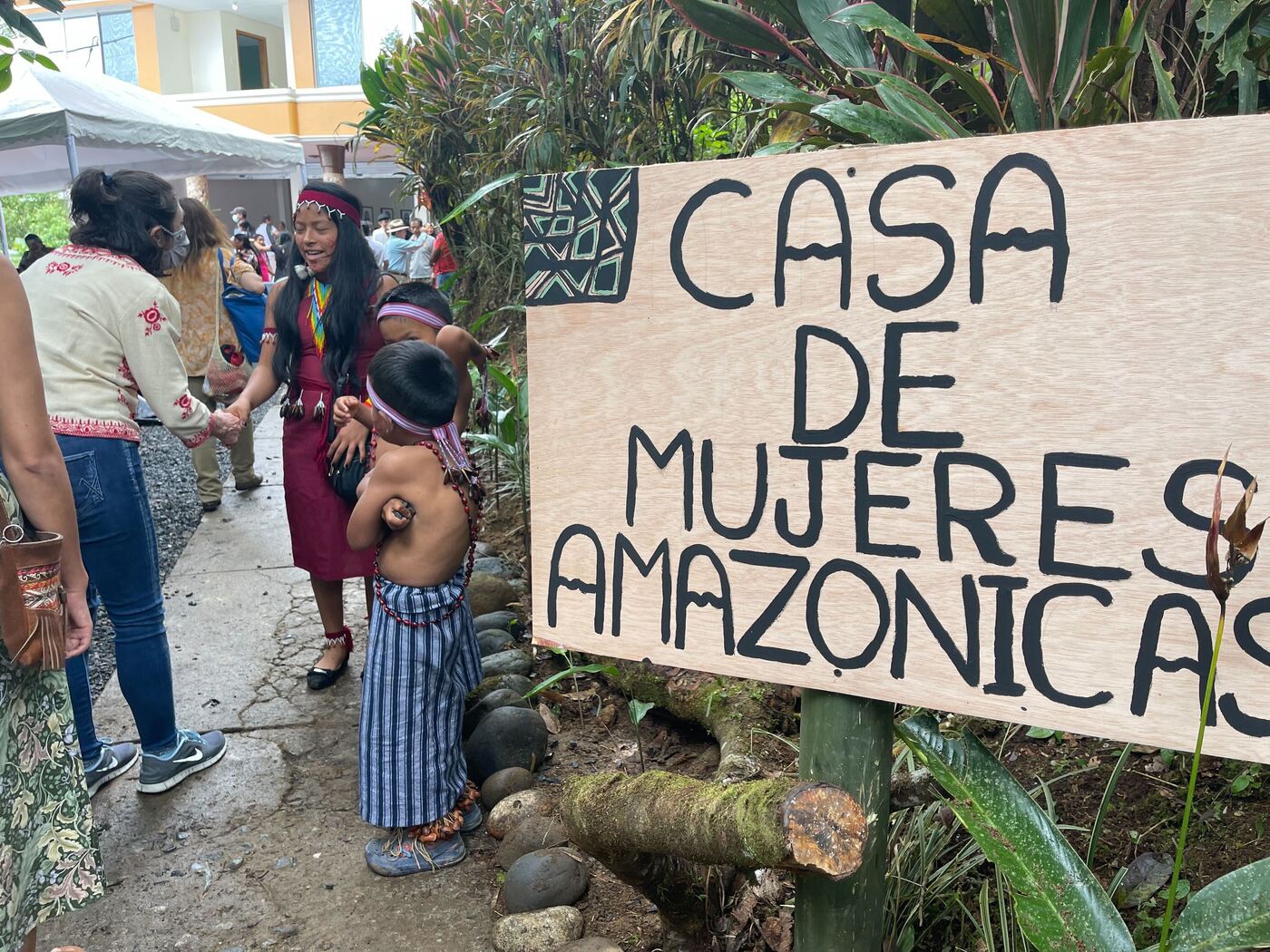 Supported by Amazon Watch, this project will establish La Casa de las Mujeres Amazónicas en Ecuador - not just a place for Indigenous women to call home but land titled in women's names, with women in decision-making roles. It will be a space for healing, empowerment, and leadership as Indigenous women defend the Amazon, its forests, rivers, and people.
More information coming soon.
Explore more projects supported by Daughters.