Women care more about sustainability efforts than men do, research shows. They also are 36% more likely to be concerned about climate change and are more willing to make sacrifices to reduce carbon emissions. With this passion, women are also talking. On Twitter, 82% of the discussions around water scarcity are created by female climate activists, and most social media activities surrounding core climate change topics like land displacement, poverty, global warming, air pollution, overconsumption, and agriculture are led by women. Across the globe, women are at the forefront of climate crisis conversations.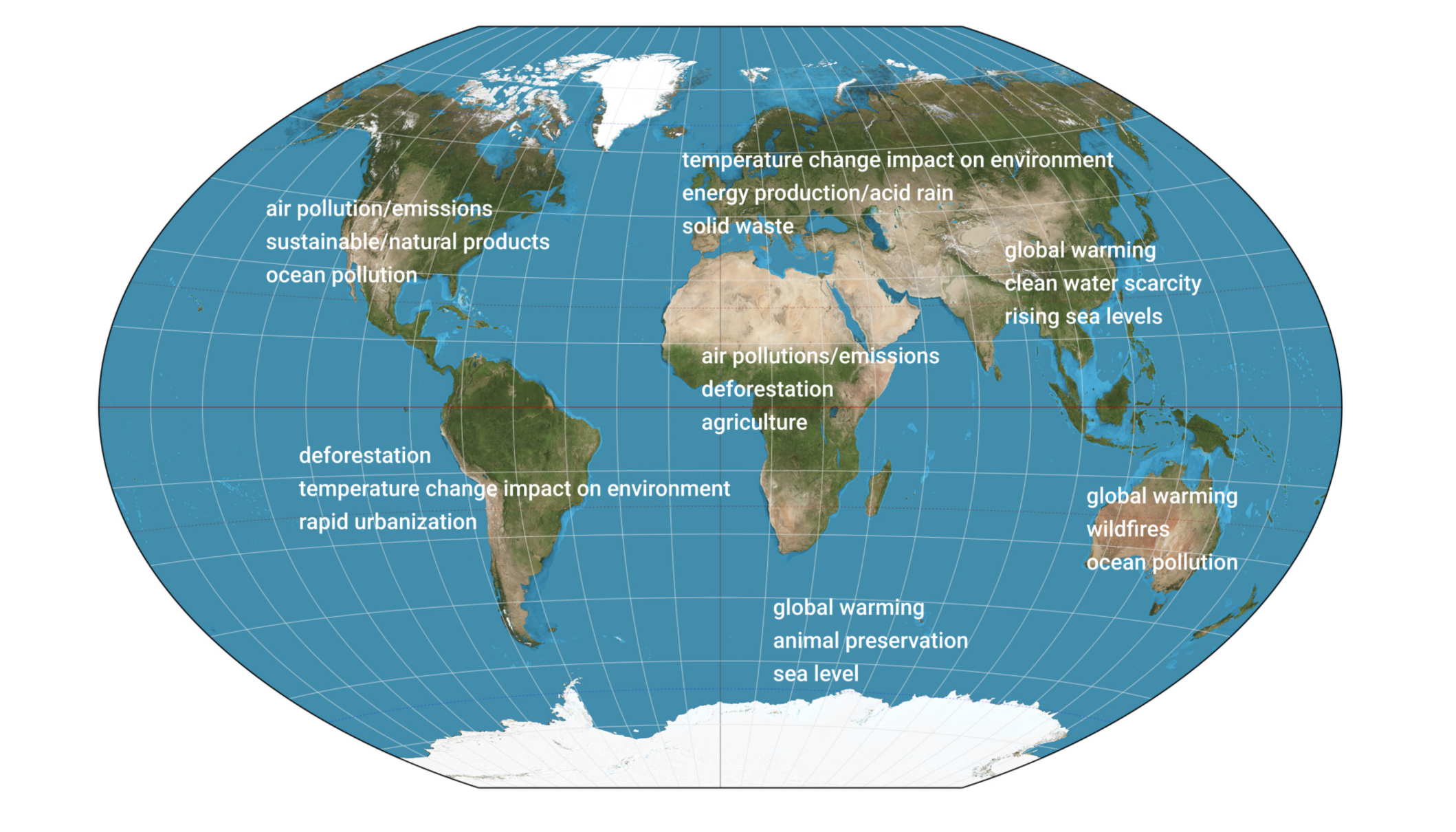 When it comes to environmental issues, women's main focal topics on social media are global warming, agriculture, and animals. These issues affect what is closest to them, their family, their health, and their future. Women manage 70% of smallholder farms in Africa and worldwide, women provide more than half of all the nutrition. It is also estimated that 80% of all consumer decisions are made by women including which energy company to choose, how much meat the family will eat, and how to manage waste. Green consumerism in self-care, household items, and the beauty sector is dramatically increasing globally because of female buyers.
There is a psychological link between perceptions of femininity and being environmentally conscious. In a review of 17 studies from around the world, the presence of women in conservation and natural resource management resulted in stricter and more sustainable extraction rules, greater compliance, more transparency and accountability, and better conflict resolution. This research has also shown that women tend to think for the collective whole rather than themselves. Women are shown to make more decisions that support the public good, provide fair pay and benefits, and encourage honest and ethical behavior. It has been shown that when women are uplifted, there are immense benefits to communities and societies overall. Sustainable and local economies grow, populations stabilize, and children's health and education levels improve – all of which are foundations for a sustainable economy of the future.
Women are environmentally active but more so on a personal level. They recycle, sign petitions, and donate before they attend a community meeting or a campaign for policy change. This could be because women are disproportionately affected by climate issues more than men. 80% of all people displaced by climate change are women, and the world's poorest countries are the most vulnerable with women making up the majority of the 1.5 billion people living on less than $1 per day. Across developing economies, women have taken the lead to rebuild their communities like in Bangladesh, women developed wind and flood-resistant housing foundations and in rural Sudan, women formed the first-ever Women's Farmers Union to improve food security.
It is examples like these that showcase women creating change. Nature's invariably female spirit has always been understood most deeply by women. Women care more about the land, animals, and humanity, and it is with this that they contribute more to protecting and conserving our planet. In our global fight to preserve Earth as we know it and provide for its people, women are the frontlines. Now is the time to invest in female-led climate efforts and empower them as the rightful leaders of the movement to solve the climate crisis.
February 11, 2022