Women Climate Leaders: Margaret Nakato
Inland small-scale fisheries are a vital source of employment for local communities in Uganda. Despite the industry being male-dominated in management, estimates suggest that women do 69% of the rinsing, cleaning, and preparation. Meeting the women working at these fish landing sites, Margaret Nakato made it her mission to change the system.
Advocating for women
The challenge the women face is that they have to negotiate with predominantly male fishers to get access to the fish. Additionally, they must compete with wholesale buyers who have more buying power. This inequality is compounded since the women feel unsafe, facing threats and violence daily.
As the coordinator of the Katosi Women Development Trust (KWDT), Nakato understands the value of having women as an integral part of the fishing industry and helps women recognize and take advantage of this fact. The main focus of KWDT is to empower women to engage in social-economic development processes designed to improve women's lives.
Currently, the organization assists 691 women from 29 women's groups, where many produce food in small-scale fisheries. The women learn everything from conflict management to human rights to new technical methods to add value to their products.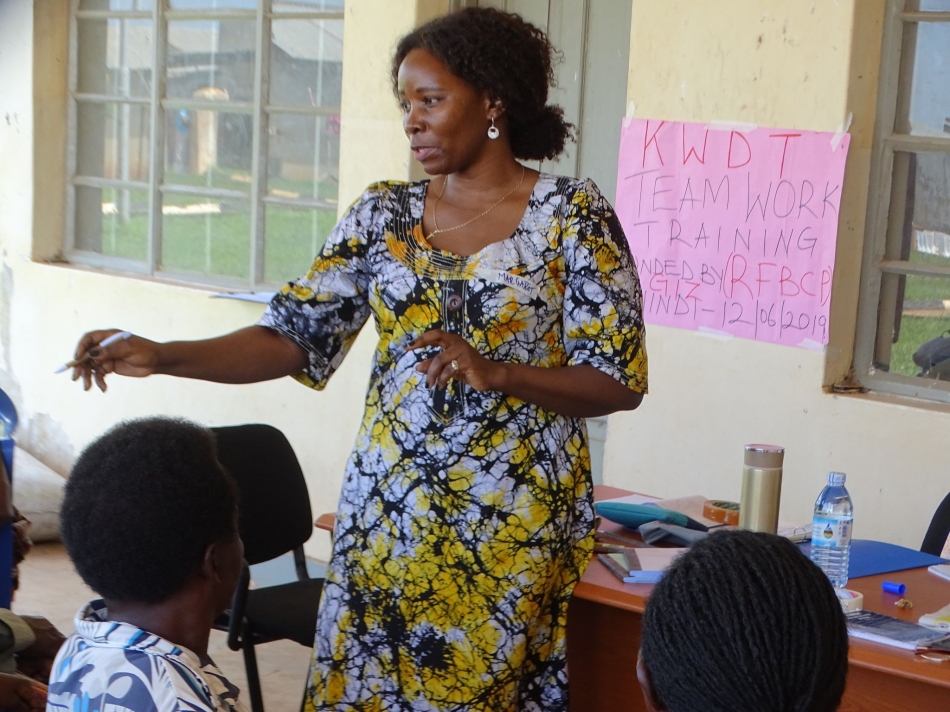 Leading the way
Nakato's passion is palpable. She brings positivity to her work while conducting training sessions at the fish landing sites. After getting additional funding from the Food and Agriculture Organization (FAO), this Daughter was able to add training sessions on how to smoke fish safely by reducing harmful fumes and how to handle the fish hygienically.
In addition to training, the women now have access to microcredits to invest in new equipment that gets better prices for their fish and helps increase their incomes. Nakato's leadership has helped them achieve their autonomy, empowerment, and independence goals.
Women who work independently face more harassment from men and enforcement officers, so KWDT advocates for women to form local groups as a way to bring power in numbers. In this way, the group helps women be less vulnerable when perpetrators know that they are dealing with multiple people, not just individuals, especially when the organization has resources to help protect human rights.
Support during the pandemic
When COVID-19 hit, Nakato raised awareness about all the risks and taught the local women's groups how they could protect themselves and their businesses during the pandemic. When some women were forced to shut down and needed help, KWDT established a fund to support them to recover their businesses so they could keep their primary source of income.
The FAO believes food heroes such as Nakato are vital for increasing women's role in food production and gender equality, which expand food security, nutrition, and sustainability. By providing a sustainable income and a way to access food, Nakato aids in transforming our food system, which is key to climate change mitigation. As she says,
Support women-led climate solutions
June 7, 2022